A compilation of my favorite gifs from 2020.
"Marceline, is it just you and me in the wreckage of the world?"
I became fascinated by the way my cat moves sometimes, its almost as if she weren't animated at all and just snapped from one keyframe to another (she also has this cute pikachu tail ⚡). I tried using only smear frames without any accommodation or anticipation here to explore these movements.

This was supposed to be a static image and an excuse for me to train illustration outside of animation, but then I couldn't help myself.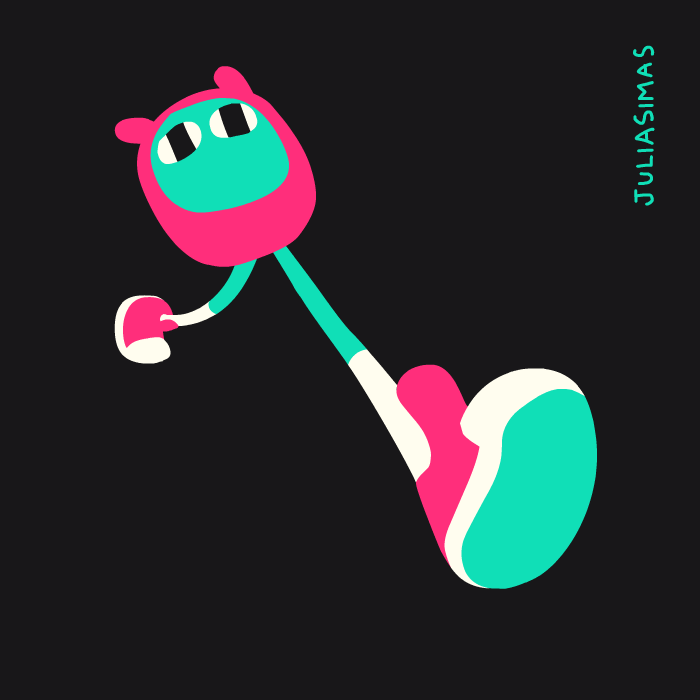 This was an exercise of animating things in more of a loose way, I became a little bored of how my gifs usually have these very clean lines. I thought it took away a bit of the fun feeling of frame by frame animations.

"Well what do you know... Sal had a ticket all along." When I was a kid I had this demo version of Grim Fandango and was absolutely in love with it. I decided to get the game and play the whole thing in 2020, got super stressed because I couldn't figure out 90% of the puzzles, then almost cried at the end because everything was so beautiful. An intense experience.